Water and Gas Services
Broken and Burst Water Pipes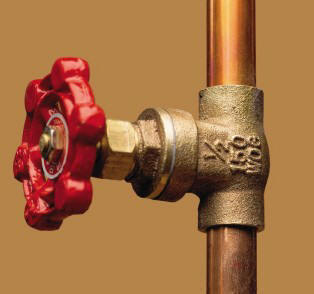 Sometimes pipes can freeze and burst or corrode over time causing them to leak. Our experienced plumbers will fix your broken water pipes to get your water flowing again and diagnose any future problems that may be out of sight giving you piece of mind.
Underground Water Pipe Replacement
Ground settling, tree roots, and other factors can cause water pipes to break or leak underground between your water meter and your business. This type of water leak can cause foundation problems for your property in addition to increasing your water service expense. Rebisso's skilled plumbers have years of experience using precision excavation, pipe location, and other techniques to repair or replace broken underground water pipes and get clean water flowing again with minimal disturbance to your property.
Gas Pipe Repair and Replacement
We repair gas leaks at water heaters and boilers and run gas lines to gas fireplaces, gas grills, stoves, dryers, etc.