Water Heaters, Boilers, and Radiators
Water Heater Maintenance and Repair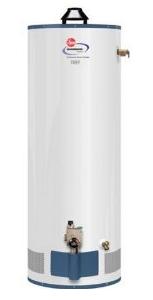 Conventional gas and electric water heaters can last up to 11 years depending on their purpose and use in your business. Regular maintenance and repair can help to lengthen the life of your water heaters. Rebisso's experienced plumbers can inspect and repair the water heaters at your business or rental property to ensure you get the most out of your water heaters.
Boiler Maintenance and Repair
Our skilled plumbers can service and repair all brands and types of boilers and radiant heating for commercial and industrial applications.
Installation
Selection and installation of the right boilers and water heaters to supply your business can be complicated. Our skilled service plumbers can help you asess your radiant heat and hot water needs and install the new boilers, radiators, and water heaters that fit your businesses needs.